Strictly GI Members
Strictly GI is proud to have dedicated members from around the United Kingdom. Travelling the length and breadth of the United Kingdom and Europe, our members are dedicated living historians with a passion for remmebering the greatest sacrifice paid by so many Americans during World War II.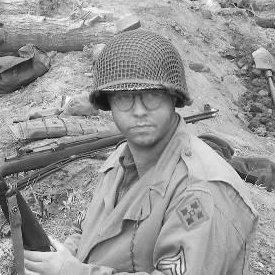 Ben Major
Chairman, Secretary
Ben Major found Strictly GI in 2013, frustrated by a lack of quality living living history groups in the midlands. An avid researcher and militaria collector, Ben spends most of his spare time outside of Strictly GI researching the US Army Medical Department and its activities during World War II for his website (WW2 US Medical Research Centre), or working on material to help others learn more about the WWII GI.
Ben is also responsible for maintaining the Strictly GI website, so any typos or problems you find are entirely his fault!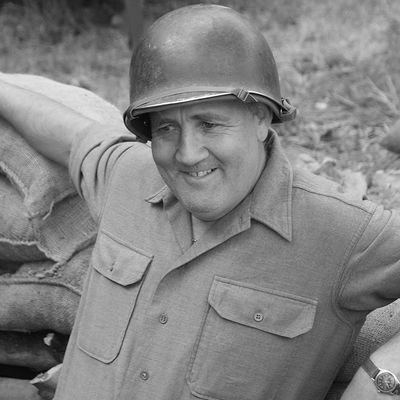 Chris Major
Treasurer
Chris founded Strictly GI with his son Ben in 2013, and has served as the group's Treasurer since that time. Affectionately known simply as "Ben's Dad" by many in the hobby, Chris is a passionate living historian and militaria collector. Chris is also an avid military vehicle collector and restorer, owning several WWII US Army vehicles. When he's not attending events, Chris keeps busy with various restoration projects, and of course making tent poles for group's tentage.
Chris always strives for accurate impressions within the group, and has a keen eye for the smaller details at every event.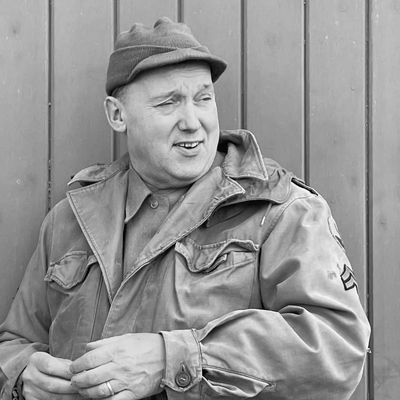 Andy Bradley
Andy has been involved with the living history community for over 30 years. A veteran of the hobby and militaria addict, Andy spends most of his spare time researching the 103d Infantry Division and exploring all aspects of the US GI's uniforms and equipment. Andy also has passion for the 1950s, and is the lead singer and guitarist of Rockabilly band The Rhythm Burners (but don't let him know we told you!)
Andy regularly attends Strictly GI events up and down the country from his base in Yorkshire, regardless of distance. He's also a huge fan of pitching tents.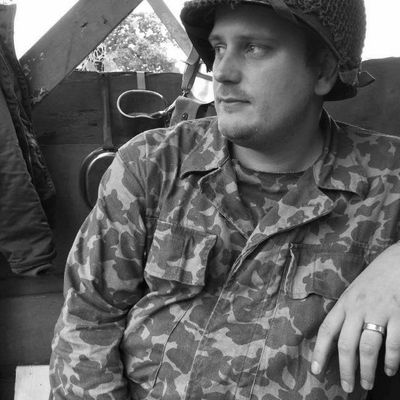 Andy Dean
Andy is a founding member of Strictly GI, based in Lincolnshire. In addition to the many impressions that the group prides itself on, Andy also has a passion for the Chaplain Corps and its actions during World War II. His collection of original Chaplain-related items can be seen at many Strictly GI events throughout the country. Andy also enjoys visiting WWII-related museums both in the United Kingdom and Normandy, and is a regular on group trips to Europe.
Outside of the hobby, Andy is an avid football fan and is a regular at Old Trafford with his sons.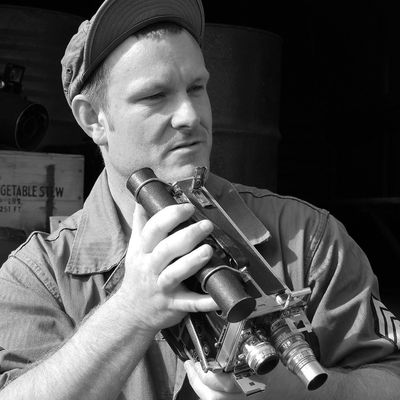 Lawrence Riley
Lawrence joined Strictly GI after moving to Lincolnshire from the south of England in 2019. He has been involved with the hobby from a young age, having caught the "bug" from his Father. As a qualified vehicle mechanic, Lawrence's passion is for World War II vehicles, having owned and restored far too many to list! Like most of our members, Lawrence is also an avid collector of WWII US militaria, with a particular focus on the Medical Department, Signal Corps and 10th Mountain Division.
When he's not attending military events, Lawrence likes to travel around Europe exploring the World War II sites first-hand.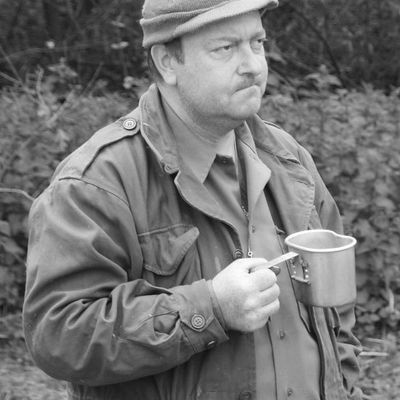 Adi "Rizla" Marsden
Honorary Lifetime Member
Adrian (or "Rizla" to his friends) was one of the founding members of Strictly GI. His passion for the hobby was surpassed only by his larger than life character and personality, and he really brightened up many a rainy event with the group. A Royal Armoured Corps veteran, Rizla always had a joke on hand, and regularly helped in building props and reproduction items for Strictly GI's displays.
Adi was sadly killed in a motorcycle accident in November 2019, and is sorely missed by Strictly GI members. Rest in peace.