Free WWII US Reproduction Paperwork
The US Army during World War II was as bureaucratic as it is today. One of the most overlooked parts of an individual living history impression is accurate "pocket litter" and paperwork on display. In our ongoing efforts to strive for accuracy, our members have prepared faithful reproductions of WWII US Army paperwork that can be used to improve your first-person impression, completely free!
Please note: The paperwork listed below is offered by Strictly GI as a good-will gesture for free to our members and readers to print and use for their own personal impressions and displays. Under no circumstances is it to be printed and sold, nor can it be distributed without the prior written consent of Strictly GI!
Forms & Documents
War Department and Quartermaster Corps forms to help improve your first-person impression.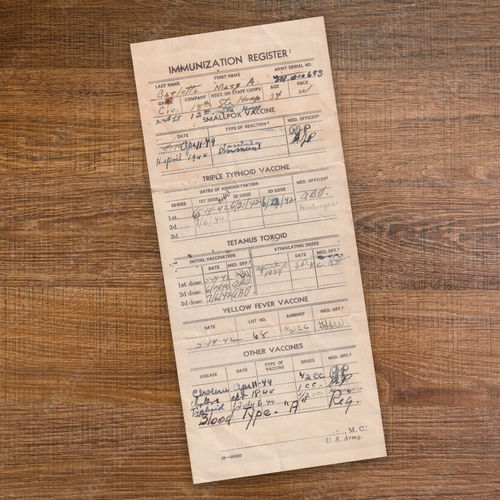 An essential part of "pocket litter, an Immunization Register was carried by every servicemen (usually stapled to their Individual Pay Record). It contained information regarding all vaccinations that had been administered to the soldier.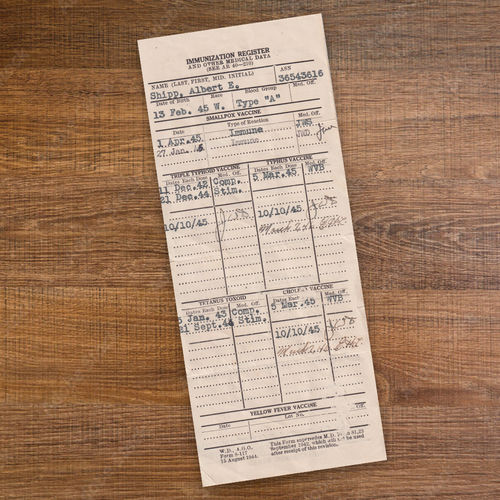 This is the later pattern of Immunization Register introduced on 14 August 1944, replacing the former Medical Department Form 81 version shown above. Suitable for late war impressions and draftees.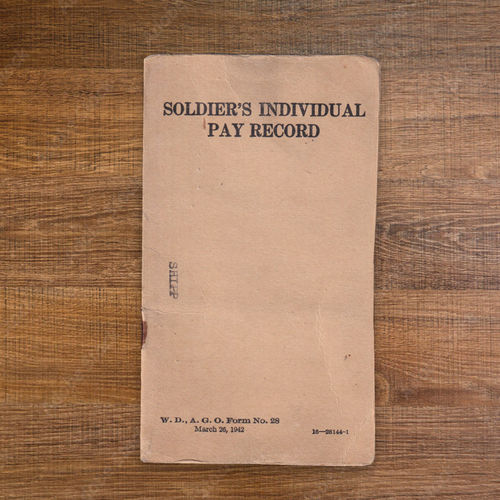 Another essential item to complete your living history impression! Every soldier carried his Individual Pay Record with him at all times, typically having his Immunization Register stapled to the inside cover.